Housing Market Analytics: Turning Data to Insights
Develop an in-depth understanding of housing market economics, analytics and modelling to gain a competitive edge as a real estate professional, investor, developer, policy maker, fund manager, or home buyer in the Australian Context
Analytical frameworks
Comprehensive coverage of analytical techniques and frameworks used in the property industry
Real world data sets
Learn through hand on working with real world data sets, no coding skills are required
Contemporary content
Develop contemporary knowledge and skills in real estate economics and analytics
Flexible
A hard copy book (100 pages) and data files will be delivered to your nominated address
Duration: 4 weeks
Scheduled to complete in 4 weeks, or totally flexible depending on your pace
Fee (Book only): AU$199
Gain a competitive edge in property analytics that sets a strong foundation for success
ABOUT THIS COURSE
Residential real estate underpins Australia's wealth: $9.6 trillion or 56% of household wealth is held in housing, $500 billion worth of real estate is transferred per year. The housing industry creates 1.4 million jobs and generates billions of dollars in tax revenue to the state and federal governments.
There is a growing demand for real estate professionals to be equipped with contemporary tools and analytical frameworks to enable turning data to actionable insights, amid property data is becoming increasingly available to the public.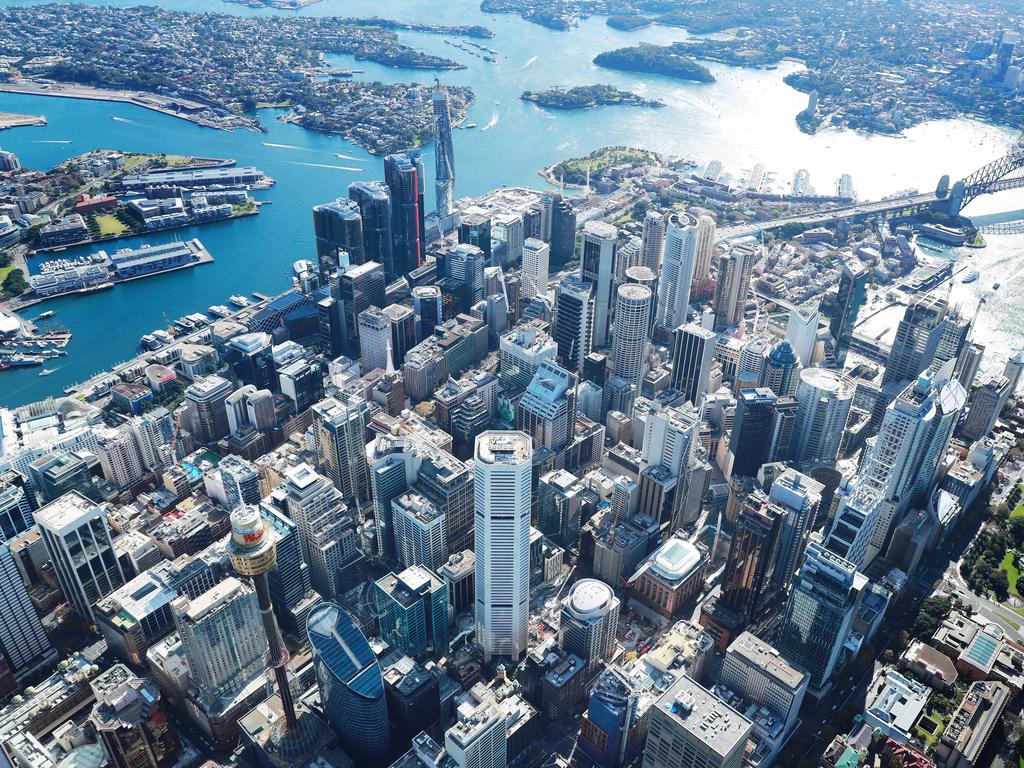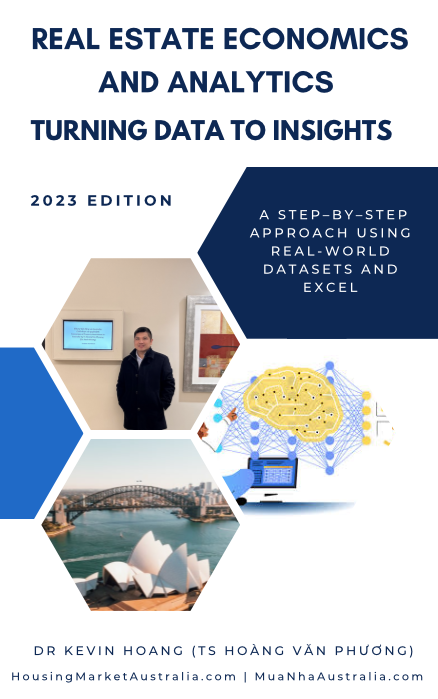 HousingMarketAustralia.com is proud to offer the first data analytics and modelling course dedicated to analysing the Australian housing market: Housing Market Analytics: Turning Data to Insights.
You'll explore the theory and the analytical frameworks to gain in-depth knowledge about the dynamics of the Australian housing market, learn how to use data and modelling techniques to value property, use data analytics to forecast the future trends of the key market indicators, and carry out rigorous due diligence for any property or a sub-market.
This course is designed by Dr. Kevin Hoang, who has earned a PhD in economics from the University of New South Wales (UNSW) and has possessed years of experience in the domain of the Australian housing market analytics.
Click Buy Now will lead you to PayPal payment platform, once paid the Book and excel data files will be emailed to your nominated email address.
Requirements

Possessing a good knowledge of mathematics or statistics at high school level
Proficiency in working with Excel
No coding skill is required
No prior experience or training in real estate is required
A positive mind to learn data-driven techniques for informed decision making
Target audiences

Property professionals
Property investors
Home buyers
Property developers
Fund managers
Policy makers
Financial analysts
Agents
Anyone who wants to learn competitive edge in real estate data analytics
Features

Comprehensive coverage of analytical techniques and frameworks used in the property industry: valuation, forecasting and risk management
Learn through hand on working with real world data sets, no coding skills are required
Overview of the long-term trends, and the key drivers that will drive the market in the future
Developing analytical skills in working with property data, and turn it to insights for confident decisioning
Make more informed property investment decisions to maximise returns and minimise risks
Course management

Start date: any time
Location: online
Self pace learning: hard copy book and data files will be sent to your nominated address
Program Modules
MODULE 1: The Australian housing market: an overview, prices, growth, rent, volatility and performance
Understand the economic theories that underpin the formation and evolution of cities; review the role of the housing market in the economy; examine historical data such as trends and patterns of the key indicators including prices, growth, rent, volatility and returns.
MODULE 2: Supply and demand: the market fundamentals
Understand the forces that drive supply and demand in housing market and how these forces determine prices and trends; frame a solid explanation about the differences in prices and growth paths between cities.
MODULE 3: Growth cycles analytics
Examine the characteristics of property cycles and identify the phase of the housing market at any point of time for informed decisioning.
MODULE 4: Forecasting: theory and practice
Learn how to use historical data and forecasting methods to predict the future housing market trends.
MODULE 5: Property valuation methods: theory and practice of automated home valuation modelling and cash flow modelling
Understand the theory of the hedonic modelling approach that underpins the modern automated home valuation models currently offered by the leading companies such as Corelogic/RP Data; use real property data to build your own automated home valuation model for a suburb; and carry out a valuation for a specific property or a building.
MODULE 6: Simulation modelling for risk management in property investment
Learn to use analytical approaches to manage uncertainties in property investment; carry our the Monte Carlo simulation method using real world data set and interpret the results for decision making.